Photo Printer 6800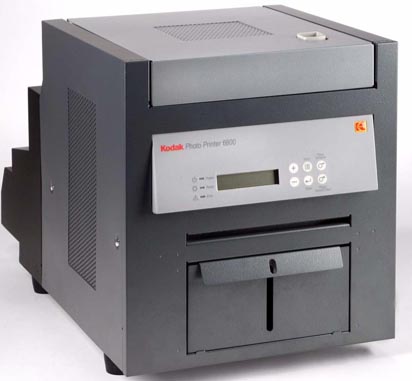 The Kodak Photo Printer 6800 is a model of computer printer manufactured by Eastman Kodak whose purpose can be inferred to be for printing 6-inch-by-8-inch photographs. According to Kodak`s news release (as cited in the "References" section), the 6800 takes advantage of "thermal" printing technology.
Equipment Specifications
---
Unpacked
Height: 346.0 mm (13.6 in.)
Width: 290.0 mm (11.4 in.)
Depth: 498.0 mm (19.6 in.)
Weight: 25.0 kg (56.0 lb)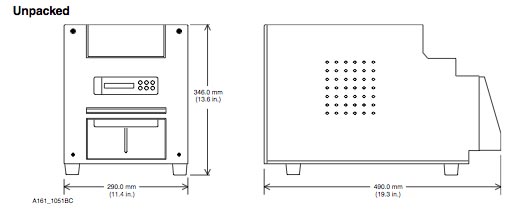 ---
Site Specifications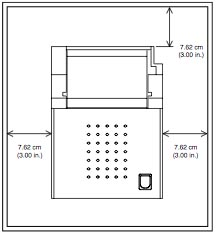 Space Requirements
Right side: 7.62 cm (3.00 in.)
Left side: 7.62 cm (3.00 in.)
Front: 7.62 cm (3.00 in.)
Back: 7.62 cm (3.00 in.)
Power Requirements
The PRINTER has an auto-detecting power supply.
Voltage: 90-264V AC
Power Consumption: 5.0 - 2.5 A
Frequency: 50 / 60 Hz
---
Environment Requirements
Space Requirements
Ambient Operating Temperature: 15 - 35° C (59 - 95° F)
Relative Humidity: 20 - 80% non-condensing
Sound Level (idle): 54 dB or lower
Sound Level (printing): 70 dB or lower
Ambient Light: 1500 lx in all directions
Requirements for Storing the Consumables
Specification
30°C(86°F)orlower
Do not store in direct sunlight
60% relative humidity or lower
Consumables - Paper and Ribbon
happy - [email protected]

November 24, 2020

Technical Support: Durst, Chromira, Oce, Kodak, HP, Epson

traces on the images

Gashaw - [email protected]

October 29, 2020

Technical Support: Fuji

Problem of 6236-2
Exposer adbance pressure change motor 1operation error whats the solution for the error it shows this on my machine its fugi LP 7200.

Raga printing solutions - [email protected]

September 07, 2020

Buy and Sell

We have stock
green 2
Qss 3202
Fuji 340E
We buy, sell, refurbish and service different brands of such as: